Nocturne of June 15, 2018
The MAC is all yours from 5 p.m. to 2 a.m. !
The Nocturne on February 16 will give visitors a chance to visit the Rafael Lozano-Hemmer : Unstable Presence exhibition until 2 a.m.
---
Join the MAC:  Four Nocturnes… priority access!
---
Program
Visit until 2 a.m.
Interactive tours
Art workshop from 6 p.m. to 12 a.m.
DJs from 5 p.m. to 2 a.m.
MAC educators will be on hand in all the galleries to answer your questions.
Bar service and light bites ($)
MAC Restaurant until 9 p.m. ($)
Tequila tasting ($): Original products imported by Tequilart, partner of the exhibition Rafael Lozano-Hemmer

 
Art Workshop
With Fingertips
6 p.m. to 12 a.m. 
Prompted by the spectacular installation Pulse Spiral, 2008, by Rafael Lozano-Hemmer, participants will be invited to create an electrifying drawing made up of various elements produced by pigment transfer. Depending on the pressure exerted, the energy applied and the number and density of gestures made by the fingertips on the surface, the outline of the bulbs will be revealed with more or less intensity.
Interactive Tours
7:30 p.m. / 8 p.m. / 8:30 p.m. / 9 p.m.
To give visitors a full appreciation of the current exhibitions, four tours will be offered during the Nocturne. These user-friendly visits will facilitate exchanges of views and ideas on the exhibitions, and will be held at:
From 6 to 11 p.m., educators will also be on hand in the galleries to answer visitors' questions.
Activities
Yöti Installation from Jean-Philippe Côté.
Yöti is an automated portrait artist that uses salvaged 1980s pen plotters to draw, on actual paper, the likeness of participants using algorithmically-generated squiggly lines. Yöti can be thought of as a deconstructed photobooth.
---
The MAC Nocturne is presented by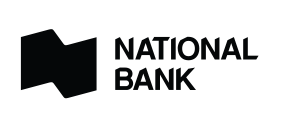 Fee(s)
$19 / Free for MACarte holders
The Nocturnes at the MAC are a unique concept that sees the Musée throw open its doors past midnight. Throughout the evening, you can visit the exhibitions, take in a live performance or a gallery talk with an artist or curator, or enjoy a bite to eat or a drink. The Nocturnes evenings make the MAC the perfect spot for a get-together with friends.