Nocturne of November 9, 2018
The MAC is all yours from 5 p.m. to 2 a.m. !
The Nocturne on November 9 will give visitors a chance to visit the Julian Rosefeldt: Manifesto, Scores and Françoise Sullivan exhibitions until 2 a.m.
---
Join the MAC:  Four Nocturnes… priority access!
---
Program
Participatory art
The Two Gullivers (Flutura & Besnik Haxhillari)
La Danse de l'écrit
#dansedelécrit
Visit until 2 a.m.
Interactive tours
Art workshop from 6 p.m. to 12 a.m.
DJs from 5 p.m. to 2 a.m.
in association with Music is My Sanctuary
5 p.m. to 8 p.m.: LOUM
8 p.m. to 2 a.m.: LEXIS 

&

SCOTT C
VJ 99ftt and Alex Côté
Feel Zone by SUBPAC
MAC educators will be on hand in all the galleries to answer your questions.
Bar service and light bites
---
The MAC Nocturne is presented by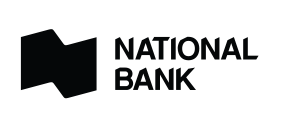 Fee(s)
$17 / Free for MACarte holders
The Nocturnes at the MAC are a unique concept that sees the Musée throw open its doors past midnight. Throughout the evening, you can visit the exhibitions, take in a live performance or a gallery talk with an artist or curator, or enjoy a bite to eat or a drink. The Nocturnes evenings make the MAC the perfect spot for a get-together with friends.