Nocturne of September 13, 2019
The MAC is all yours from 5 p.m. to 2 a.m.!
The Nocturne on September 13 will give visitors a chance to visit the exhibitions until 2 a.m.
A unique urban experience in the heart of the city and creation!
---
Join the MAC for a priority access!
---
Schedule
Exhibitions
Francis Alÿs: Children's Games
Rebecca Belmore: Facing the Monumental
Ragnar Kjartansson & The National : A Lot of Sorrow
DJs
In collaboration with Jason Voltaire :
5:00 p.m. – M.Bootyspoon
7:30 p.m.– M.Bootyspoon B2B CLICKBAIT
8:30 p.m.– CLICKBAIT
11:00 p.m.– Bamboo Hermann
VJ
Boycott
Collective mural by National Bank
7 p.m. to 1 a.m.
Creation of an original and unifying piece in the Rotunda
Art Worshop: ECHO
6:00 p.m. to midnight
After visiting the Rebecca Belmore: Facing the Monumental exhibition, participants will have a chance to engrave, on aluminum plates, a given emotion, a cause for reflection, a groove of silence.
In the atrium
Interactive Tours
7:30, 8:00, 8:30 and 9:00 p.m. 
---
The MAC Nocturne is presented by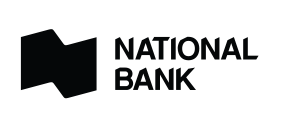 Fee(s)
$15 / Free for MACarte holders
The Nocturnes at the MAC are a unique concept that sees the Musée throw open its doors past midnight. Throughout the evening, you can visit the exhibitions, take in a live performance or a gallery talk with an artist or curator, or enjoy a bite to eat or a drink. The Nocturnes evenings make the MAC the perfect spot for a get-together with friends.