The MAC's Art Workshops offer visitors of all ages an opportunity to enhance their aesthetic experience by trying out various techniques, media and materials related to a concept or theme inspired by the exhibitions presented. By encouraging artistic expression, they help develop participants' desire and ability to create. In addition to these objectives, the workshops help demystify the creative process and make contemporary art more accessible thanks to their hands-on approach.
Schedule for preschool, elementary and secondary school groups
Monday to Friday at 9, 9:30, 10:30 and 11 a.m., and 12:30, 1 and 2 p.m.
Available for one class
Length: 60 minutes
Minimum age: four
Schedule for college, university and all other groups of adults
Monday to Friday (length: 60 minutes) at 9, 9:30, 10:30 and 11 a.m., and 12:30, 1 and 2 p.m.
Monday to Friday (length: 90 minutes) from 1 to 3:30 p.m.
Available for 30 participants
You can also reserve by phone, at 514 847-6253
Monday to Friday, from 8:30 a.m. to 4:30 p.m.
Workshop themes vary according to the exhibitions presented.
These workshops for groups are also offered to the general public on Sunday afternoons.
Tondo
Inspired by the bold paintings in Françoise Sullivan's Tondo series, participants will use acrylic to create circular images pierced with a window that opens to the world of the imagination. They'll be able to incorporate various materials into their compositions: plastic, wood, rope… who knows, maybe even a few pebbles.
Central Axis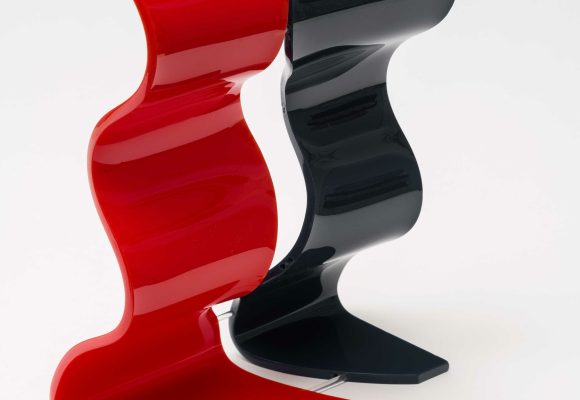 © Françoise Sullivan, Untitled, 1968
Guided by Françoise Sullivan's sculptures, participants will be invited to produce three-dimensional images consisting essentially of geometric shapes. Circles, squares, rectangles and triangles will be arranged around a central axis to create balances of power that will energize the overall sculpture.
Monochromes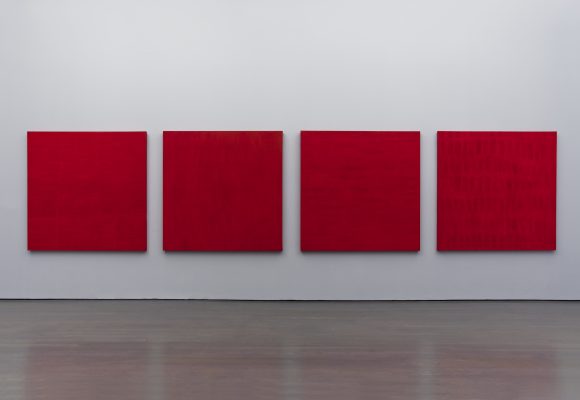 © Françoise Sullivan, Rouge nos 3, 5, 6, 2, 1997
This abstract-painting workshop inspired by Françoise Sullivan's monochrome paintings will take on its own lively colour! In small, repeated gestures, we will apply a single colour over an entire surface. The effect will be dazzling, revealing colour in a whole new way.
Domino Effect
This multi-layered activity will offer participants insight into various issues contained in the video work Der Lauf der Dinge, 1987, by artists Peter Fischli and David Weiss. More specifically, they will produce an installation with a host of assorted objects that will be arranged so as to create a giant domino that will likely feature impromptu effects and continuous movements. A video recording will attest to their inventive tricks and experiments.
This combo last 90 minutes and is available for one group at a time.