For over 35 years, thanks to the invaluable commitment of its patrons, the Fondation du MAC has been providing active support for the Musée's mission of conservation, dissemination and education.
Whether you are an individual donor, a corporation or the representative of a charitable foundation, you enable the MAC to offer visitors a profoundly affecting experience as well as a sustained dialogue with local and international artists. You play a role in allowing everyone to become more familiar with contemporary art in all its forms by encouraging the MAC to produce exhibitions that are national and international in scope, to acquire notable works for its collection of some 8,000 pieces of art, and to organize innovative educational programs and workshops.
In recent years, the MAC has experienced unprecedented expansion and must constantly diversify its sources of funding. More than ever, the MAC and its Foundation need your support to make a difference
Make the MAC your own: support the Fondation du MAC!
Participate
Our benefit events are highlights of Montréal's social calendar. You are sure to enjoy a unique and unforgettable time whether your participation involves buying tickets, making a donation or becoming a sponsor.
Contribute
When you donate to our annual fundraising campaign, you have a tangible impact on the development of the Musée's artistic and educational programming, to the great pleasure of our audiences, young and old.
Arrange for a planned gift
Your donations can take a number of different forms. In addition to traditional donations, the Fondation du MAC can receive bequests, life insurance policies, gifts of listed securities or eligible shares, or any other type of donation.
Contact us for more information:
Anne Lebel, General Director
[email protected]
514 847-6257
In recent years, the Musée d'art contemporain de Montréal has formed business partnerships with major Québec and Canadian corporations interested in the development of the cultural sector. Partnering with the museum affords many advantages and provides a platform that can be adapted to your particular needs, bringing both prestige and public appeal. In addition to outstanding, direct visibility, the museum offers you the opportunity to work with it in creating promotional, marketing and public relations events.
Sponsors enjoy many benefits: visibility on giant banners on the Musée façade; inclusion in print advertisements in daily newspapers and weekly cultural publications, and in exhibition catalogues and the Musée Magazine; printing of their logo on invitations to openings; acknowledgment in the promotional brochure for the museum's program; and much more.
Contact us for more information:
Director's Office
(514) 847-6201
Since it was founded in 1964, the Musée has established an extensive collection that now comprises more than 8,000 works, illustrating the main trends in Québec, Canadian and international contemporary art. Building the collection is central to the museum's mission. It offers a living portrait of our current time, with its many questions and transformations. The Musée prefers to develop its collection through the acquisition of works produced in the past ten years, while not overlooking earlier works that enhance our understanding of the foundations of today's art.
The Musée collection continues to grow thanks to the generosity of artists, collectors, associations, foundations and galleries.
Marie-Eve Beaupré, the curator in charge of collection development, can answer your questions about the Musée's acquisition procedure as well as the tax benefits accruing from gifts and bequests of artworks.
Contact us for more information:
Marie-Eve Beaupré
[email protected]; (514) 847-6278
You make a difference!
Your involvement with the Fondation du MAC is paramount. Whether you support our benefit events or our fundraising projects, you make all the difference! The Fondation du MAC extends a warm thank-you to its generous donors for the 2021-2022 fiscal year.
The Fondation du MAC would like to thank the Government of Québec for its generous financial support through the Programme d'Appariement aux dons des fondations des sociétés d'État et organismes du portefeuille Culture et Communications.
Fondation Claudine et Stephen Bronfman
Banque Nationale du Canada
The Azrieli Foundation / La Fondation Azrieli
Banque de Montréal
Louise Chagnon-Bucheit
Vincent Chiara
Groupe financier Banque TD
Société des alcools du Québec
Anonyme (1)
Caisse de dépôt et placement du Québec
Diane Boissonnault
Gestion Shandreck inc.
Nathalie Goyette
Guthrie Stewart
Liliane Aberman
Marie-Line Bérubé
Dominique Bertrand
Guy Côté
Eleonore Derome
Omer Deserres inc.
Ève Giard
Fondation Céline et Jacques Lamarre
Gestion Jean François Renaud
Hotte Vision
Jacques Lamarre Management
Anne Joli-Cœur
Suzanne Lamarre
Anne Lebel
Mariella Pandolfi
Victor Pellegrino
Jean Poliquin
Nathalie Pratte
United Way Greater Toronto
Pierre Thomas Urs
John Zeppetelli
Nathalie Zinger
Anonyme (3)
Anne-Marie Barnard
Sylvie Beaudin
Monique Bernier
Biron Groupe Santé
Christine Boivin
James Bouchard
Nathalie Bussière
Claude Cormier et Associés inc.
Guillaume Côté
Daniel Daunais
Pascal de Guise
Ilia Dosovitsky
François Dufresne
Anne Eschapasse
Fondation Philantra – Fonds France Hétu et Robert Paré
Yves Gauthier
Marie-Ève Gingras
David Jones
Margot Lande
Martin Landry
Olivier Lapierre
Stéphanie Larivière
Yves. A. Lefebvre
Lemay CO
Raymond Levasseur
Lilian Mauer
Simon Morin-Plante
Pierre-François Ouellette
Michel Paradis
Projet XL inc.
Québecor Média inc.
J.V. Raymond-Cyr
Pierre Raymond
Christine Redfern
Peter Skahan
Louise St-Pierre
The Phyllis Lambert Foundation
Colette Tougas
Tyringham Investment Ltd
Anne-Marie Zeppetelli
Nathalie Zinger
Anonyme (1)
Thank you to the many donors who donated $250 and less, your support is essential!
What our Donors Say
As someone working in the cultural field, I consider it vital to preserve a stable, influential ecology. […] With its abundant collection of modern art and its highly innovative exhibition programming, the MAC is a unique institution in Canada. My involvement as a donor to the MAC most definitely represents a way to extend the reach of culture and the visual arts in Québec.
My involvement began in 2008 when I joined the Printemps du MAC committee. I just loved the experience and the evening ! It was such a positive, interesting event—and what could be more fun than having the job of gathering together 1,000 people to discover contemporary art and the MAC, enjoy a unique experience and celebrate at the Musée! […] I'll never forget the links forged, the experience itself and the pleasure I've had all these years helping Les Printemps du MAC evolve!
I've been a member of the Cercle du MAC (young philanthropists) for several years now. This allows me to support the Musée financially and also join in first-rate cultural activities. […] The MAC is actively working to build art history, as well as a record of the history of modern art in Québec. In supporting the Musée and participating in its activities, I have a sense of being part of this thread of history. My involvement represents a kind of belonging to culture and to history, nothing less. It allows me to be in contact with the artists and leaders who are shaping this aspect of our culture. It's a very enriching world that gives me great nourishment.
Paule Poirier offered the Foundation a significant bequest, a gift that represents lasting support for the Musée d'art contemporain in its program to acquire works of art. This bequest will continue to have a direct, tangible impact on enriching the Musée's collection of works and on showcasing contemporary art.
Board of Directors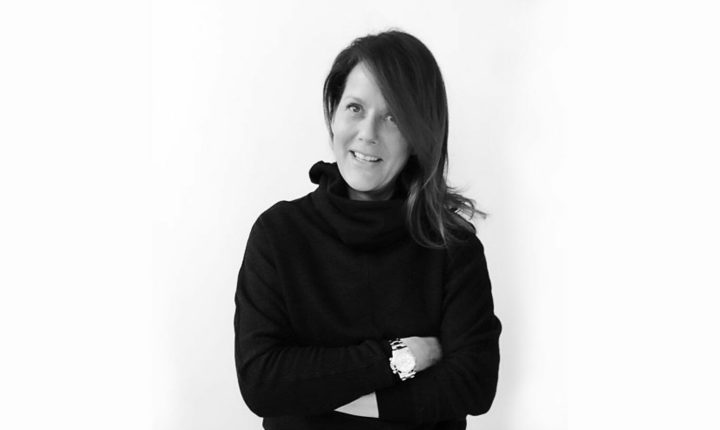 Julie Couture
Chairwoman of the Board
Artist photographer
"Located in the heart of the Quartier des Spectacles, the Musée d'art contemporain de Montréal is a dynamic, welcoming place that allows us to take advantage of its extensive collection and that offers us major exhibitions. On the cusp of its transformation, it is preparing to undergo a renewal in order to become an essential cultural venue in our much-loved city."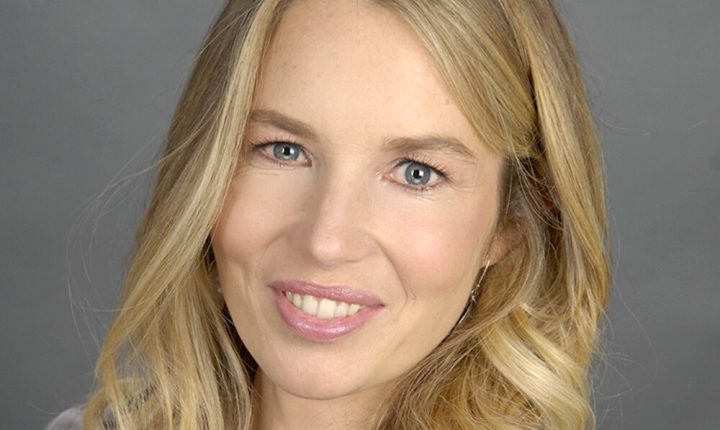 Nichole Anderson Bergeron
President and CEO
Business / Arts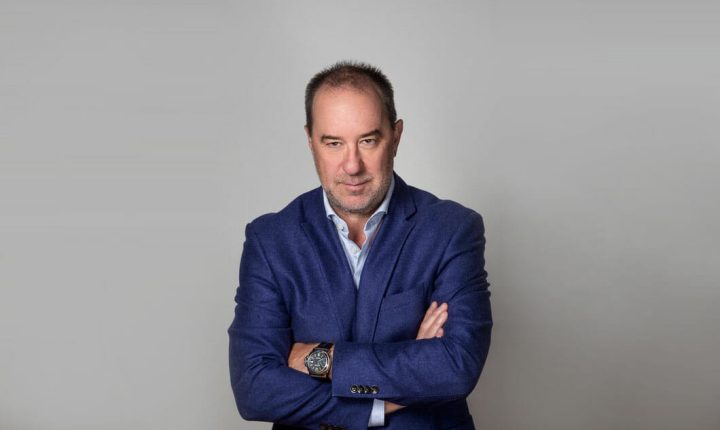 Patrick Bibeau
President
Bob Agence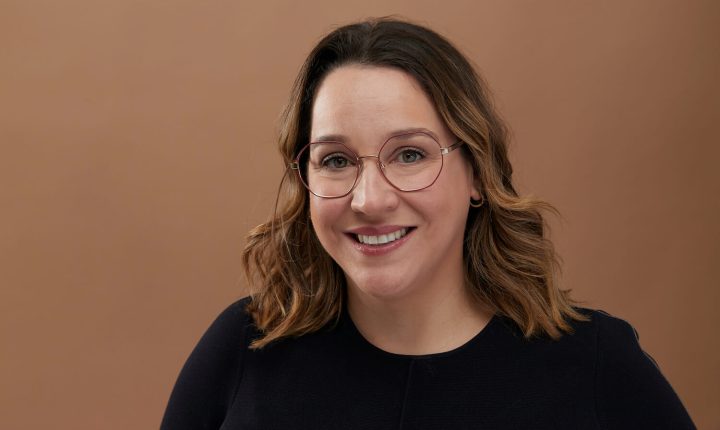 Christine Boivin
Director, Marketing & Communications
Bonlook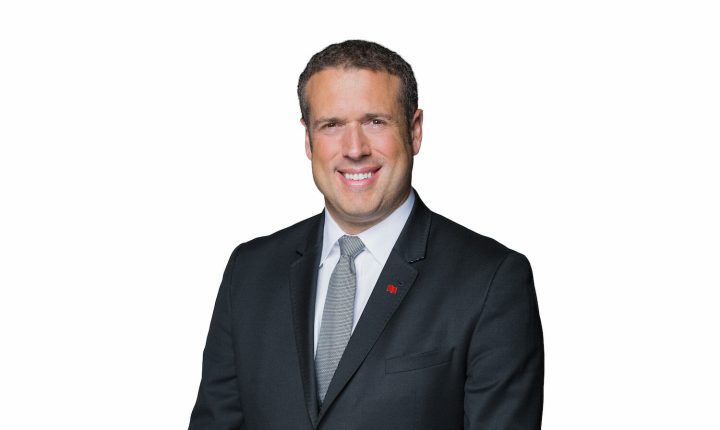 Éric Bujold
Head of Client Relations
National Bank of Canada
"The Musée d'art contemporain de Montréal is very successful in fulfilling its important mission of promoting contemporary art and extending its reach to the Montréal and Québec community as well as to the many tourists who come here. In addition to providing a superb showcase for works created by our local talent, the MAC also enables visitors to appreciate the talent of a great many Canadian and international artists."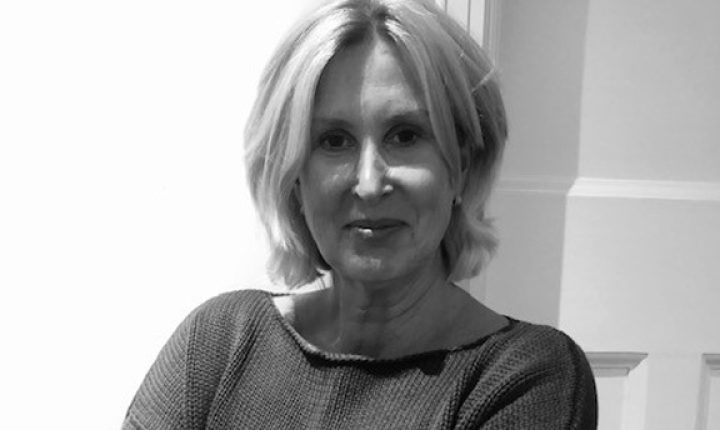 Louise Chagnon-Bucheit
Among other things, the pandemic has taught us that life without Art amplifies the emptiness… With its ambitious expansion project, the MAC is responding to and nourishing Montrealers' interest in contemporary art. I am delighted to have an opportunity to help the MAC expand its reach in the years to come. It gives me great pleasure to join the Fondation du Mac in supporting the Museum's cultural and educational mandate.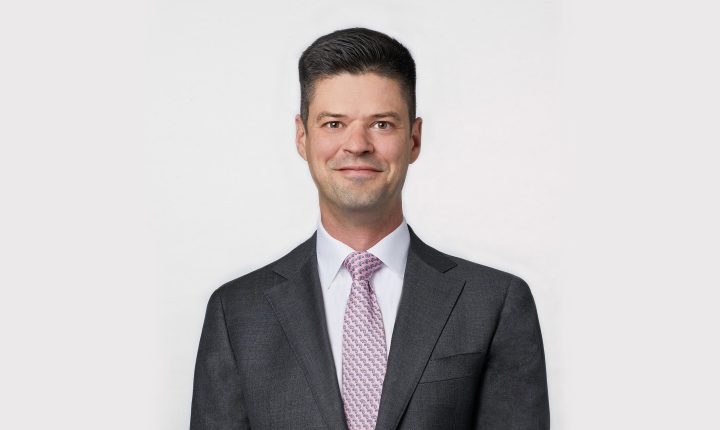 Pascal de Guise
Partner
Blakes
"For me, the Fondation du MAC is an opportunity to contribute to the development of one of the most important Quebec and Canadian institutions in contemporary art."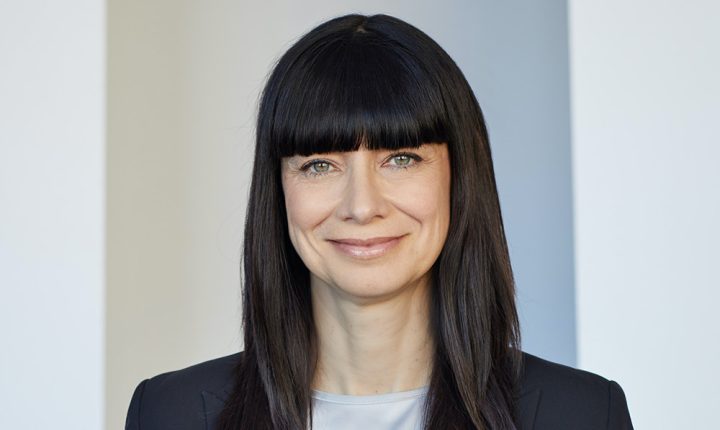 Ève Giard
Vice-President of the Board
Executive Vice-President, Talent and Performance
Caisse de dépôt et placement du Québec
"I am honoured to be named as part of the wonderful Fondation du MAC family. The MAC is a museum that is essential to the cultural life of Montréal and the cultural life of Québec. It's a museum that educates us, that sometimes challenges us, that opens up new horizons for us. In short, it's a museum that always makes us think and, in these times we're living through, that is crucial. The Foundation has an important mission to support the MAC, and so it's with great enthusiasm that I accept my new position as the Foundation's new Chair of the Board. As the MAC moves ahead with its major transformation project, this is a pivotal time for the Fondation du MAC, which will face many challenges in the coming years."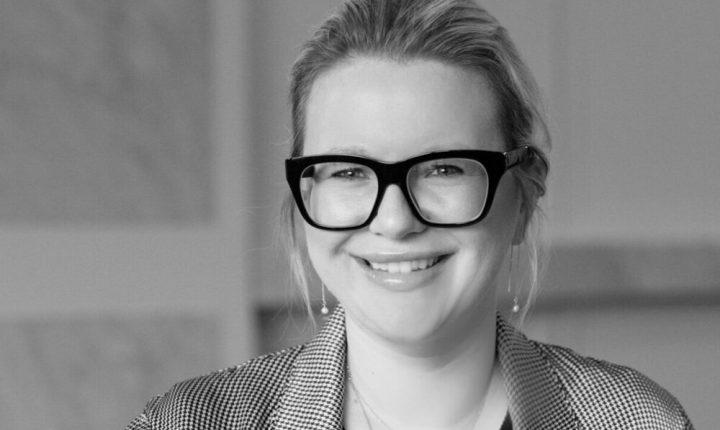 Eva Hartling
President and Founder
The Brand is Female
"Now more than ever, art gives us ways of opening up to the world, staking a claim, exchanging views, erasing the borders between us and challenging the status quo. We are fortunate to benefit from an institution like the MAC, which is dedicated to contemporary art in Montréal and supports the next generation of artists, and it's an honour to be able to be part of it."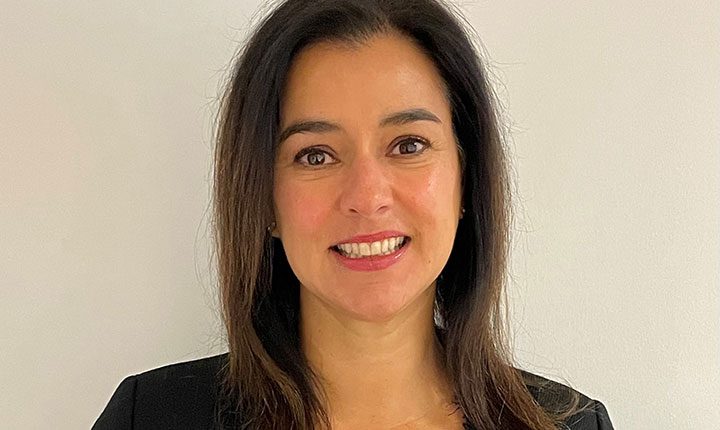 Sara Joli-Cœur
Lawyer and Executive Vice President
Clicknpark
"I am delighted to join the Fondation du MAC after many years of involvement with the Collectors Symposium. In these uncertain times, Art is more than ever essential to life, to dreams and to the future. The great institution that is the MAC plays a central role in the dissemination of art in Quebec and Canada. In this period of great development for the Museum, it is even more important to support it."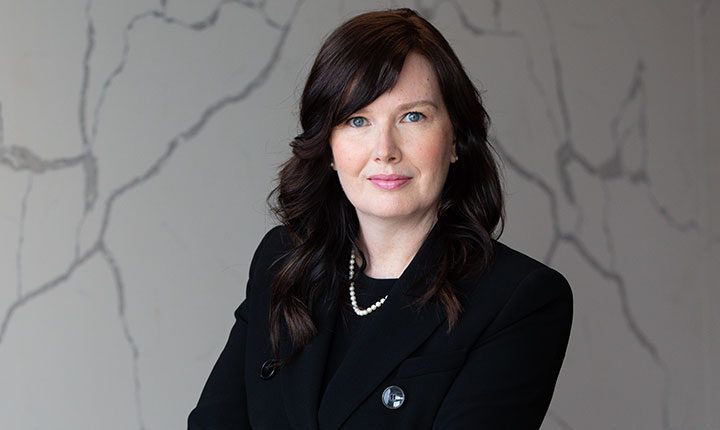 Stéfanie Pelletier
CPA, CA, IAS.A
Senior Vice-President, Finance – Real Estate
"It is with great pleasure that I join the Board of Directors of the Fondation du Musée d'art contemporain de Montréal. For me, the MAC is a place for reflection, encounters and discoveries. It is an institution that pushes us out of our comfort zone. My Cartesian mind as a finance specialist likes to be pushed around and contemporary art allows us to be destabilized in order to better innovate. I take this new mandate to heart. Art brings people together and I feel privileged to be part of the MAC family."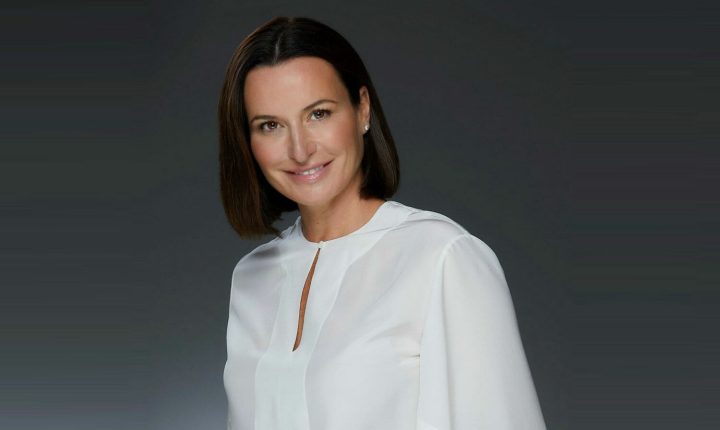 Marie-Josée Simard
Lawyer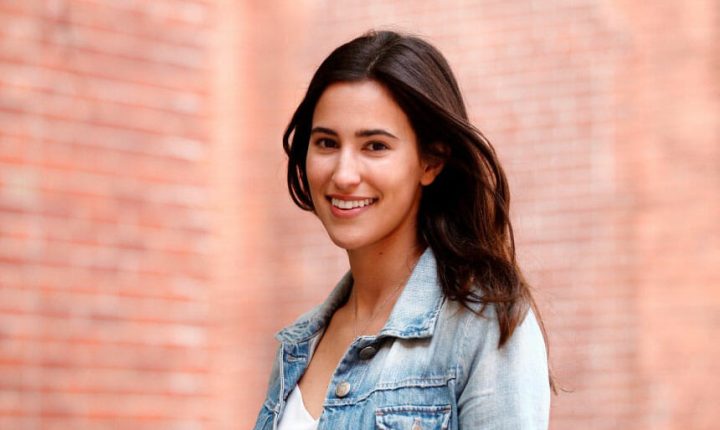 Stefanie Stergiotis
Executive director
Vic Studios
Contact Us
Address
Fondation du Musée d'art contemporain de Montréal
185 Sainte-Catherine Street West
Montréal, Québec H2X 3X5
Tel.: 514 847-6272
Facebook
Instagram
Linkedin
Charity registration number : 101835544 RR0001
Foundation Team

The Fondation du Musée d'art contemporain de Montréal (MAC) participates in the Programme d'Appariement aux dons des fondations des sociétés d'État et organismes du portefeuille Culture et Communications. Under this donation-matching program for organizations and crown corporations in Québec's Culture and Communications portfolio, some of the donations received by the Fondation du MAC from its activities and fundraising campaigns are placed in an endowment fund. The income stream from this capital goes to the Musée d'art contemporain de Montréal. The Fondation du MAC would like to thank the Government of Québec for its generous support through this Program.
Foundation Reports
Available in French only.
Ethics and Privacy
The Fondation du MAC is committed to respecting the privacy and protecting the personal information of donors and partners. Your personal information is stored securely and is never traded or sold to third parties.
The Fondation du MAC has established an information privacy policy (Politique de confidentialité et de protection des renseignements personnels) and a code of ethics (Code d'éthique et de déontologie) for its administrators, volunteers and employees. The Foundation's team of committed and dedicated professionals upholds and complies with both the Code of Ethics and the Donor Bill of Rights established by the Association of Fundraising Professionals (AFP).
Protection of personal information
If you have any questions or concerns, wish to exercise your rights, or wish to file a privacy complaint, please contact the Privacy Officer, please contact the Privacy Officer personal information as follows:
Anne Lebel, General Director
[email protected]
Fondation du MAC
514-847-6257