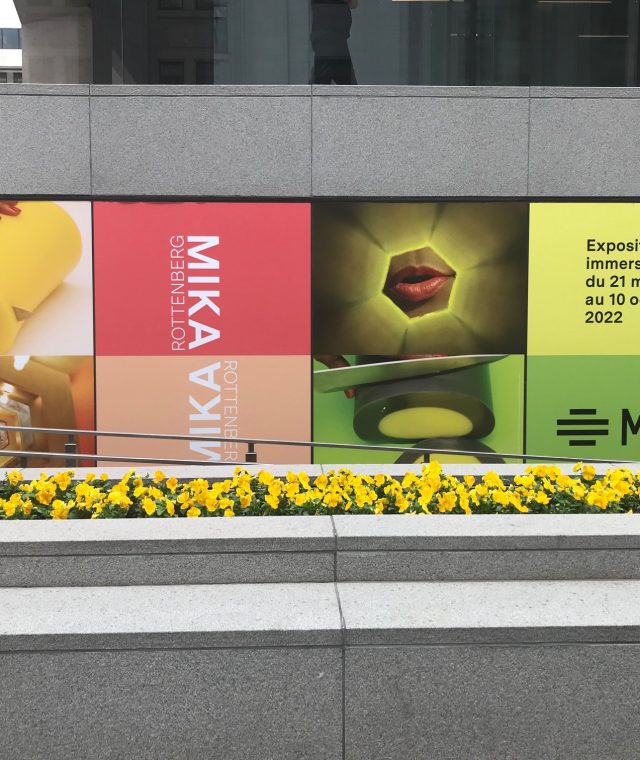 What's on at the MAC
The MAC, an accessible Montréal museum that offers captivating and unexpected exhibitions and activities!
Have preconceived ideas about contemporary art? The MAC team will guide you in your artistic discovery and share its passion with you! In addition to its immersive and captivating exhibitions, the museum offers creative workshops for children and adults as well as guided tours: There is something for everyone: to be inspired, have fun and learn.
All exhibitions are free for children under 18 and regular admission is only $10 for adults, making it an affordable outing for families and groups.
Ongoing and upcoming exhibitions
Discover the world of contemporary art. Immerse yourself into exhibitions where artists will surprise and inspire you… and, above all, make you think. It is a place of discovery, offering visitors experiences that are continually changing and unexpected.
Virtual exhibitions
The MAC offers a variety of virtual creatives activities and online exhibitions to learn and get inspired. Have a look at our online content here on our website !
Activities
 In addition to presenting captivating and immersive exhibitions, the Musée d'art contemporain de Montréal at Place Ville Marie offers many creative activities to do with friends, family or even just by yourself to exchange and meet other people! Get inspired by the exhibitions and experiment with various media (painting, collage, sculpture, drawing, new technology) during our workshop programs such as Creative Moments and En famille at the MAC. These programs offer one-of-a-kind experiences to view artworks of together, have conversations and take part in creative experiences. All of this within a neighbourhood that offers activities and amenities for everyone.
About the MAC
The MAC, a must-see museum in the heart of downtown Montreal
Add the Musée d'art contemporain de Montréal to your list of places to visit with friends or family. At its current location in Place Ville Marie in downtown Montréal, the MAC offers innovative exhibitions and introduces you to Québec and international artists. A true place of discovery, the Museum invites you to enjoy unexpected and captivating experiences. It's a great way to get away from it all, stir up lively conversation and create unforgettable memories!