Promote Awareness, Knowledge and Education
The educational and cultural mission of the Musée d'art contemporain de Montréal is fully aligned with the museum's artistic vision, focused on reaching out to as many people as possible in order to promote an awareness and understanding of contemporary art. Our educational activities, which are planned to tie in closely with temporary exhibitions and presentations from the permanent collection, are intended for audiences of all ages and from all communities, in keeping with the ethnocultural and linguistic diversity that characterizes Greater Montréal.
Offers for schools and groups
Preschool, Elementary and Secondary School Groups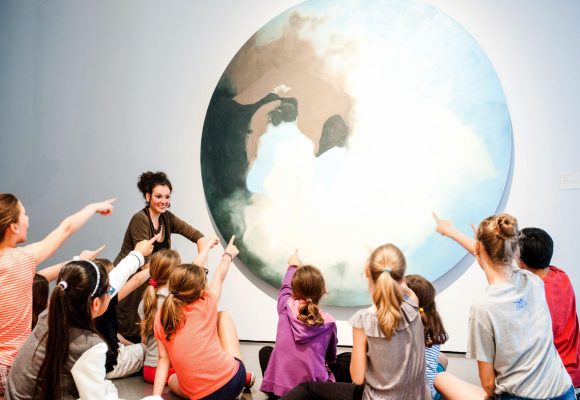 Our Education team offers art workshops and interactive tours intended for preschool, elementary and secondary school students.
College, University and Other Groups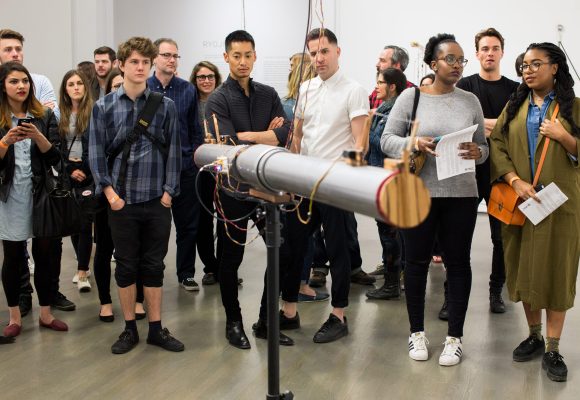 Whatever your type of group—college, university, community, professional, tourist or other—our Education team offers art workshops and interactive tours suited to all needs and all levels.
Program for solo visitors
Art Workshops
For solo visitors
The MAC's Art Workshops offer visitors of all ages an opportunity to enhance their aesthetic experience by trying out various techniques, media and materials related to  a concept or theme found in a work or exhibition.
Interactive Tours
For solo visitors
Through personal observation of works of art, the Interactive Tours help visitors develop their eye for the art object. Conducted in an atmosphere that welcomes discussion and questions, the Interactive Tours offer an opportunity for discovery, learning and greater appreciation of contemporary art.
SéminArts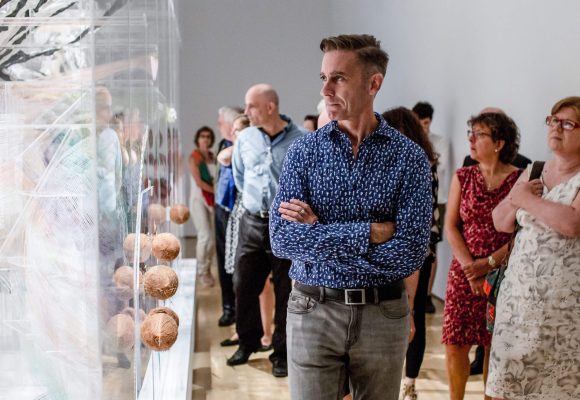 For solo visitors
SéminArts is an educational program offering an introduction to the art of collecting contemporary art. In an atmosphere conducive to discussion and the sharing of ideas, participants have a chance to discover the art world and the workings of the art market through five sessions with various players in the arts community, including artists, gallerists, private collectors, corporate collectors and exhibition or museum curators.
Day Camps
Inspired by a theme connected with the works on display, the MAC's Day Camp taps into participants' energy and creativity by offering them a wide range of activities, both artistic (drawing, painting, sculpture, silkscreen on T-shirts, digital arts) and recreational.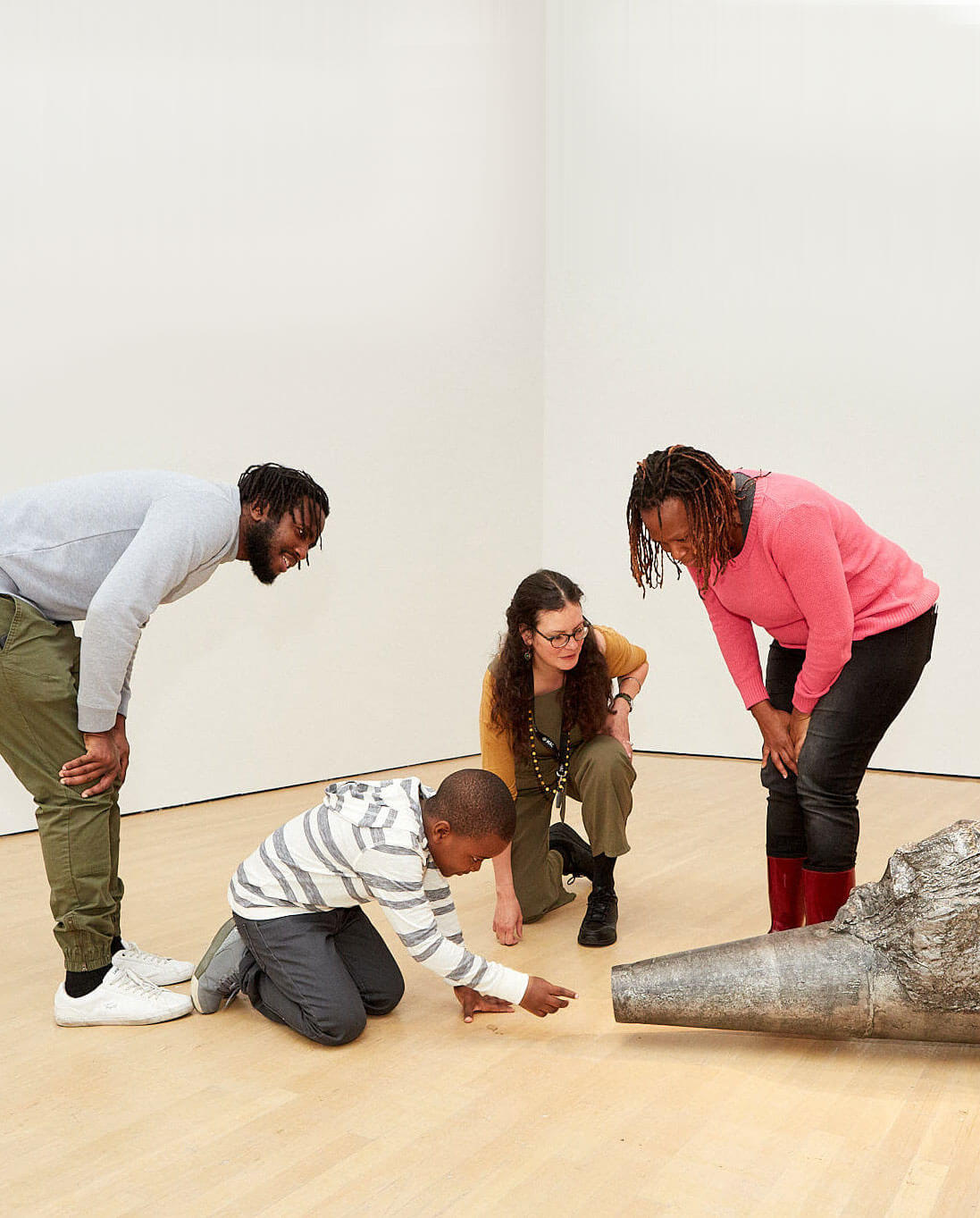 A Proven Program
As part of Inclusion in Action, we offer a range of services and programs geared towards persons with disabilities.
Positioning itself as a centre of convergence focused on learning, discovery, innovation and inclusion, the MAC aims, through its Inclusion in Action program, to break down prejudices and stereotypes while enabling people to forge a special relationship with works of contemporary art, and to use the museum as an anchor and source of inspiration.
Cultural Activities Programs
Gallery Talks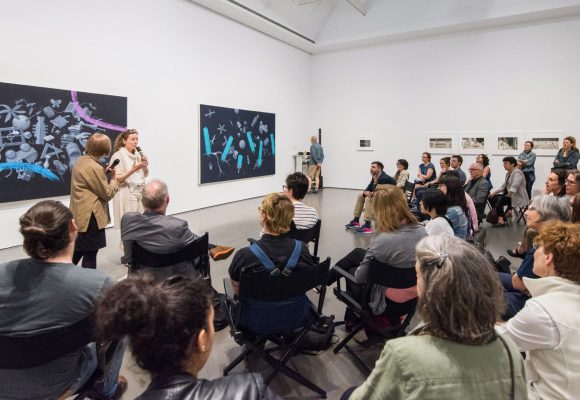 The aim of the gallery talks is to offer visitors an opportunity to hear the perspective of the principal players involved in the current exhibitions, while opening up a space for contact and exchange.
Max and Iris Stern International Symposium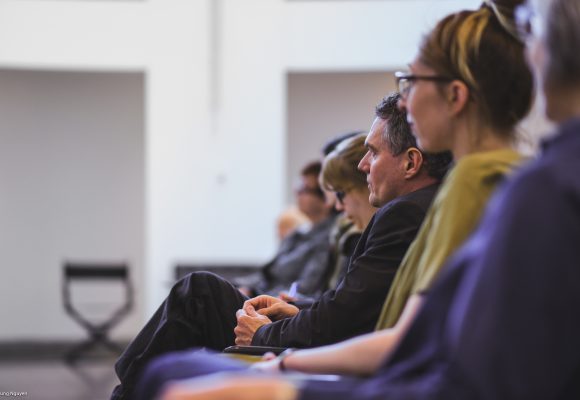 The goal of this annual event is to make the latest research of today's leading thinkers accessible to the public. These scholars work in a variety of fields, such as art history, aesthetics, sociology and literature.