For over 35 years, thanks to the invaluable commitment of its patrons, the Fondation du MAC has been providing active support for the Musée's mission of conservation, dissemination and education.
Whether you are an individual donor, a corporation or the representative of a charitable foundation, you enable the MAC to offer visitors a profoundly affecting experience as well as a sustained dialogue with local and international artists. You play a role in allowing everyone to become more familiar with contemporary art in all its forms by encouraging the MAC to produce exhibitions that are national and international in scope, to acquire notable works for its collection of some 8,000 pieces of art, and to organize innovative educational programs and workshops.
In recent years, the MAC has experienced unprecedented expansion and must constantly diversify its sources of funding. More than ever, the MAC and its Foundation need your support to make a difference
Make the MAC your own: support the Fondation du MAC!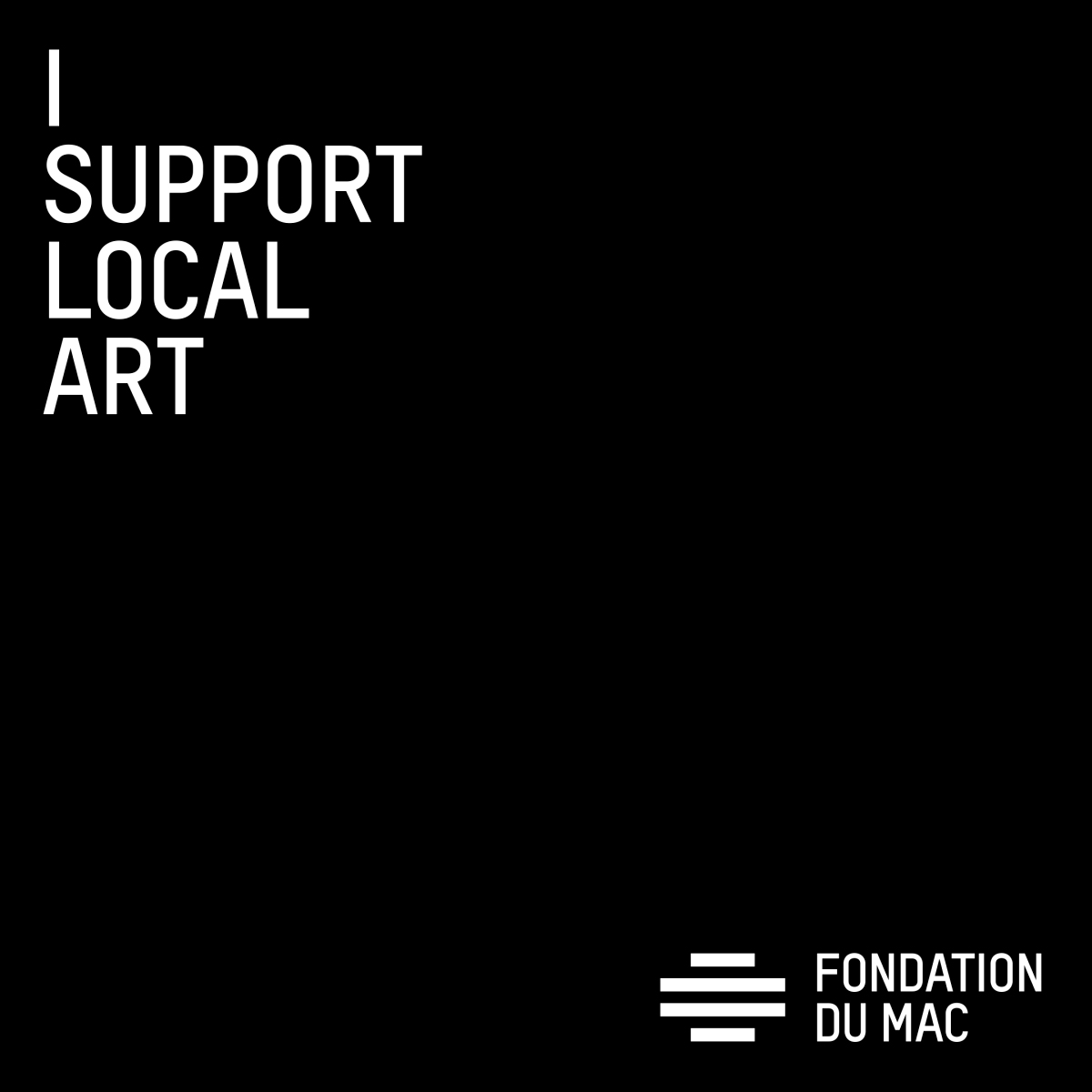 The MAC plans to support the artistic community by being 100% dedicated to acquiring locally in 2020-2021. To make this gesture go even further, the Foundation is holding a major fundraising campaign to double the museum's acquisition budget.
Get Involved!
Help sustain a vital contemporary art museum that plays an important role in the cultural and artistic enrichment of our society. Allow the Musée to provide all of its visitors with continually changing experiences that are often surprising and compelling.
Your involvement can take a number of forms depending on your interests and philanthropic goals.
Participate
Our benefit events are highlights of Montréal's social calendar. You are sure to enjoy a unique and unforgettable time whether your participation involves buying tickets, making a donation or becoming a sponsor.
Contribute
Make a donation
When you donate to our annual fundraising campaign, you have a tangible impact on the development of the Musée's artistic and educational programming, to the great pleasure of our audiences, young and old.
Arrange for a planned gift
Your donations can take a number of different forms. In addition to traditional donations, the Fondation du MAC can receive bequests, life insurance policies, gifts of listed securities or eligible shares, or any other type of donation.
Contact us for more information:
Laureen Bardou, CFRE
Associate Director, Development
[email protected]; (514) 847 -6214
Become a sponsor
In recent years, the Musée d'art contemporain de Montréal has formed business partnerships with major Québec and Canadian corporations interested in the development of the cultural sector. Partnering with the museum affords many advantages and provides a platform that can be adapted to your particular needs, bringing both prestige and public appeal. In addition to outstanding, direct visibility, the museum offers you the opportunity to work with it in creating promotional, marketing and public relations events.
Sponsors enjoy many benefits: visibility on giant banners on the Musée façade; inclusion in print advertisements in daily newspapers and weekly cultural publications, and in exhibition catalogues and the Musée Magazine; printing of their logo on invitations to openings; acknowledgment in the promotional brochure for the museum's program; and much more.
Contact us for more information:
Director's Office
(514) 847-6201
Donate art
Since it was founded in 1964, the Musée has established an extensive collection that now comprises more than 8,000 works, illustrating the main trends in Québec, Canadian and international contemporary art. Building the collection is central to the museum's mission. It offers a living portrait of our current time, with its many questions and transformations. The Musée prefers to develop its collection through the acquisition of works produced in the past ten years, while not overlooking earlier works that enhance our understanding of the foundations of today's art.
The Musée collection continues to grow thanks to the generosity of artists, collectors, associations, foundations and galleries.
Marie-Eve Beaupré, the curator in charge of collection development, can answer your questions about the Musée's acquisition procedure as well as the tax benefits accruing from gifts and bequests of artworks.
Contact us for more information:
Marie-Eve Beaupré
[email protected]; (514) 847-6278
You make a difference!
Your involvement with the Fondation du MAC is paramount. Whether you support our benefit events or our fundraising projects, you make all the difference! The Fondation du MAC extends a warm thank-you to its generous donors for the 2019-2020 fiscal year.
$50 000 and over
Banque Nationale
Jean-Pierre Léger
$25 000 to $49 999
Bombardier Inc.
Fasken Martineau DuMoulin LLP
Anonyme (1)
$10 000 to $24 999
Énergir
Blake, Cassels & Graydon S.E.N.C.R.L./S.R.L.
Borden Ladner Gervais S.E.N.C.R.L., S.R.L.
CAE
Cirque du Soleil
Corporation Fiera Capital
David Yurman
Deloitte
Fondation de la famille Claudine et Stephen Bronfman
Nathalie Goyette
Groupe Sélection
New City Gas
Norton Rose Fulbright
Power Corporation du Canada
Sanimax San Inc.
Sid Lee Inc.
SNC-Lavalin
Stikeman Elliott S.E.N.C.R.L., S.R.L.
Telus
The Azrieli Foundation/La Fondation Azrieli
$5000 to $9999
Accenture
Air Canada
Atedra
Banque TD
Behaviour Interactive Inc.
BMO Banque de Montréal
Corporation Financière Champlain Inc.
Guy Côté
Davies Ward Phillips & Vineberg S.E.N.C.R.L., S.R.L.
Fondation de la famille Stephen et Lillian Vineberg
Gestion de Cabinet Woods INC.
Gestion Fonds XPND S.E.C.
Goldman, Sachs and Co.
Groupe Aldo
Groupe Digital Stingray Inc.
Groupe Germain
Groupe Touchette Inc.
Hydro-Québec
Immobilier Carbonleo
Ivanhoé Cambridge Inc.
JP Morgan Chase
KPMG MSLP
Lavery Avocats
Les Habitations Sylvain Ménard
Les Studios Moment Factory Inc.
McCarthy Tétrault S.E.N.C.R.L., S.R.L.
McKinsey & Company
Mirabaud Canada Inc.
Osler, Hoskin & Harcourt LLP
Pomerleau Inc.
PricewaterhouseCoopers LLP
Québecor Média Inc.
Raymond Chabot Grant Thornton
Saputo Inc.
Sidcan Inc.
Sharon & Aaron Stern
Société d'avocats Torys, S.E.N.C.R.L.
TD valeurs mobilières
Tourisme Montréal
Anonymes (2)
$1000 to $4999
0956267 B.C. Unlimited Liability
Allard Allard & Associés
Audemars Piguet
Banque Scotia
Anne-Marie Barnard
BC2 Groupe Conseil Inc.
Bélanger Sauvé S.E.N.C.L.R.
BFL Canada risques et assurances Inc.
Christine Boivin
Boston Consulting Group
Annie Brault
Marie Brossard
Canderel
CIBC
Patrick David
François Dufresne
Daniel Dupont
Exportation & Développement Canada
EY
Galerie Antoine Ertaskiran
Doris Gauthier
Gestion René Desjardins
Graph Synergie / Graph Architecture
Groupe Sensation Mode
Hector Larivée Inc.
Héroux-Devtek Inc.
Rodolphe J. Husny
Investissements Éclo Inc.
Joan F. Ivory
Jarislowsky, Fraser Ltée
Jelli Fish Kids
Marc-André Jetté
Sylvia Johnson et François Legault
Sara Joli-Coeur
Patrick Lahaie
Le Fonds Hamelys
Les Développements Angelcare Inc.
Justin Méthot
Sébastien Moïse
Montréal International
Jacques Nolin
Oliver Wyman
Petrie Raymond, comptables agréés
Pierre François Ouellette art contemporain Inc.
Placement DBC Inc.
Pneus Bélisle Inc.
Private Brands Consortium (PBC) Inc.
Produits chimiques Magnus Ltée
Pierre Raymond
Michael Reha
Carl Rousseau
Yves Théoret
Urs Pierre Thomas
Maxime Turcotte
John Zeppetelli
Anonyme (1)
$250 to $999
AMB Modulaire
Bruce Bailey
Laureen Bardou
Ari Benabou
Monique Bernier
Genevieve Blackburn
Rachel Bouchard
Philippe A Bouchard
Jean-Michel Boudreau
Sophie Boulanger
Megan Bradley
Natalie Bussière
Frederic Caron
Fannie Charron
Claude Cormier + associés Inc.
Sophie Clermont
Luc Courchesne
Fabio Danisi
Jordan Dawson
Pascal de Guise
Alexandra De Roy
Nelson De Sousa
Jonathan Defoy
Charles-Étienne Demers
Devencore Ltée
Ralph D'Iorio
France-Élaine Duranceau & Luc Bernier
Maryse Elias
Antoine Ertaskiran
Joan Esar
EsthétiK
Fédération des Caisses Desjardins du Québec
Daniel Forman
Pierre-Antoine Fradet
Nassim Gasmi
Katherine Gibson
Marie-Ève Gingras
Groupe Deschênes Inc.
Groupe Pratte
Raja Hanna
Jonathan Hébert
Pierre Hotte
Sarah Ivory
Lesley Johnstone
Aziz Karim
Gale Kelly
Phil Kerub
Francis L. Racine
François Lachance
Catherine Lamarre
Cedric Lamoureux
Olivier Lapierre
Pierre Lapointe
Lapointe Rosenstein Marchand Melançon
Pierre Laporte
Maxime Lemieux
Raymond Levasseur
Sara Lithwick
Monique Lo
Blake Mackay
Philip Mainguy
Marc-André le traiteur
Ingrid Marchand
André Masson
Mitzi and Mel Dobrin Family Foundation
Simon Morin-Plante
Marion-Isabelle Muszyñski
Jennifer Nault
Marie-Yvonne Paint
Michel Paradis
Jean-Philippe Parent
Parisian Laundry
Robert Parizeau
Danièle Patenaude
Jason Phelan
Thierry Plourde
Jocelyn Poirier
Rachid Aboulhamid M.D. Inc.
Jean-François Renaud
Sarah Rochefort
Robin Rosenberg
Larry & Cookie Rossy
Martin Roy
Nicolas Rubbo
Gabriel Safdie
Jean Sicard
Simon Marcotte Consulting Inc.
Société de développement Angus
Édouard St-Louis
The Gustav Levinschi Foundation
THEMA TV
Timothy M. Thompson
Joëlle Turcot
François Turgeon
Valet Québec Ltée
Emmanuel Verrier-Choquette
Marie-Josée Verville
James Welch
Brenlee Werner
Anonymes (6)
Thank you to the many donors who donated $240 and less, your support is essential!
As someone working in the cultural field, I consider it vital to preserve a stable, influential ecology. […] With its abundant collection of modern art and its highly innovative exhibition programming, the MAC is a unique institution in Canada. My involvement as a donor to the MAC most definitely represents a way to extend the reach of culture and the visual arts in Québec.
My involvement began in 2008 when I joined the Printemps du MAC committee. I just loved the experience and the evening ! It was such a positive, interesting event—and what could be more fun than having the job of gathering together 1,000 people to discover contemporary art and the MAC, enjoy a unique experience and celebrate at the Musée! […] I'll never forget the links forged, the experience itself and the pleasure I've had all these years helping Les Printemps du MAC evolve!
I've been a member of the Cercle du MAC (young philanthropists) for several years now. This allows me to support the Musée financially and also join in first-rate cultural activities. […] The MAC is actively working to build art history, as well as a record of the history of modern art in Québec. In supporting the Musée and participating in its activities, I have a sense of being part of this thread of history. My involvement represents a kind of belonging to culture and to history, nothing less. It allows me to be in contact with the artists and leaders who are shaping this aspect of our culture. It's a very enriching world that gives me great nourishment.
The MAC is an important entity for the promotion of contemporary art, showcasing both international and local artists. That's why I joined the Cercle du MAC on behalf of Mirabaud. We've also organized several events at the MAC and have been delighted to develop this collaboration. The Mirabaud Bank, established in Geneva in 1819, has always supported culture in the cities where it has a presence. Mirabaud's commitment to contemporary art reflects our long-term vision. Artists enable us to view the world with a different, forward-looking eye. The MAC is a space of encounters with art, but above all with people who are both fascinating and fascinated by art. In our continued active support for contemporary art, it is a privilege to be involved, with great enthusiasm, alongside the MAC, an internationally renowned institution.
Paule Poirier offered the Foundation a significant bequest, a gift that represents lasting support for the Musée d'art contemporain in its program to acquire works of art. This bequest will continue to have a direct, tangible impact on enriching the Musée's collection of works and on showcasing contemporary art.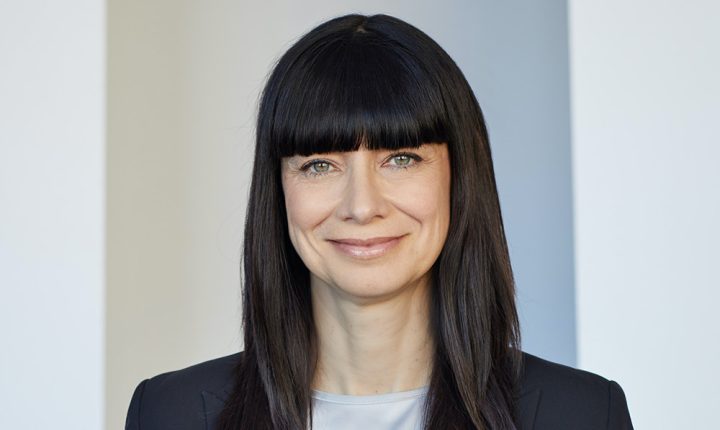 Ève Giard
Chairwoman of the Board
Executive Vice-President, Talent and Performance
Caisse de dépôt et placement du Québec
"I am honoured to be named as part of the wonderful Fondation du MAC family. The MAC is a museum that is essential to the cultural life of Montréal and the cultural life of Québec. It's a museum that educates us, that sometimes challenges us, that opens up new horizons for us. In short, it's a museum that always makes us think and, in these times we're living through, that is crucial. The Foundation has an important mission to support the MAC, and so it's with great enthusiasm that I accept my new position as the Foundation's new Chair of the Board. As the MAC moves ahead with its major transformation project, this is a pivotal time for the Fondation du MAC, which will face many challenges in the coming years."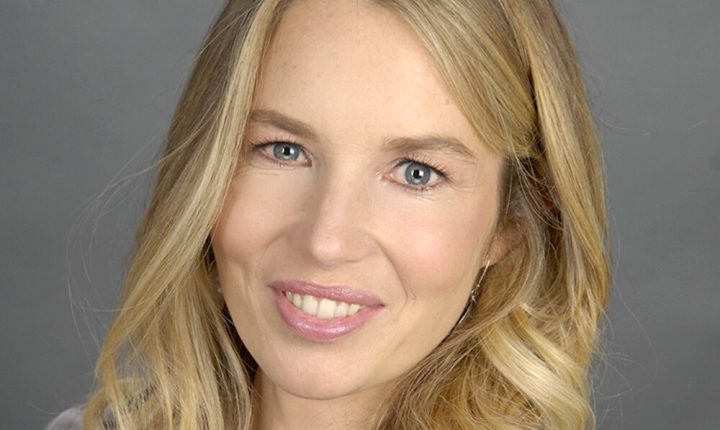 Nichole Anderson Bergeron
President and CEO
Business / Arts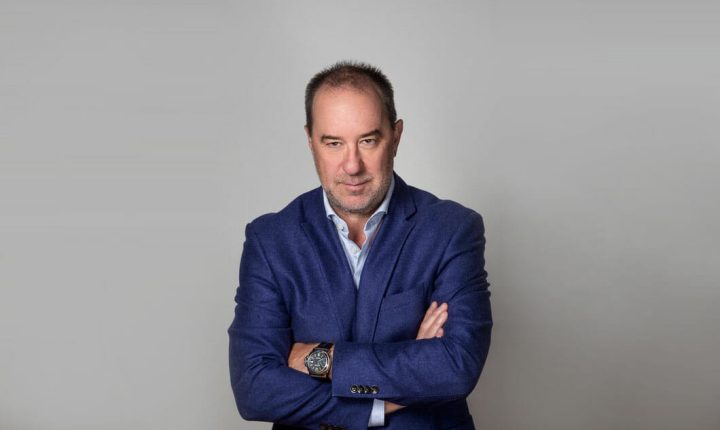 Patrick Bibeau
President
Bob Agence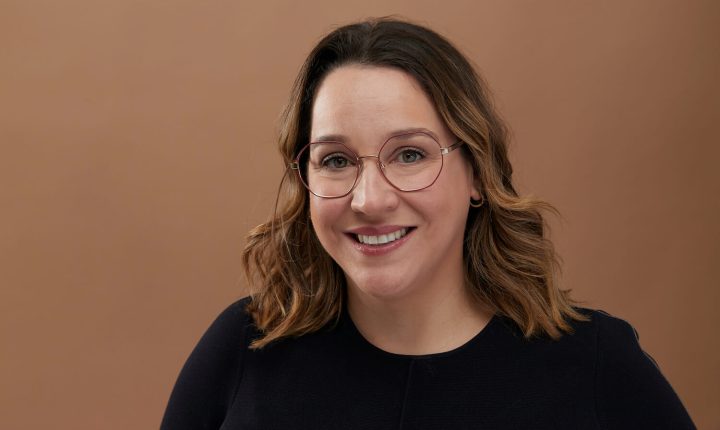 Christine Boivin
Director, Marketing & Communications
Bonlook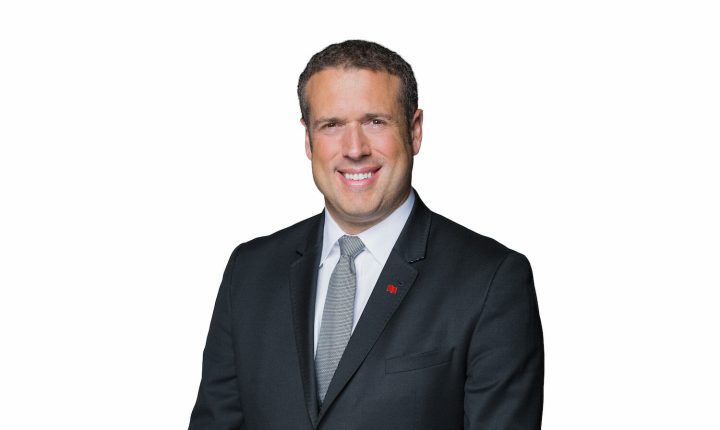 Éric Bujold
President
National Bank Private Banking 1859
"The Musée d'art contemporain de Montréal is very successful in fulfilling its important mission of promoting contemporary art and extending its reach to the Montréal and Québec community as well as to the many tourists who come here. In addition to providing a superb showcase for works created by our local talent, the MAC also enables visitors to appreciate the talent of a great many Canadian and international artists."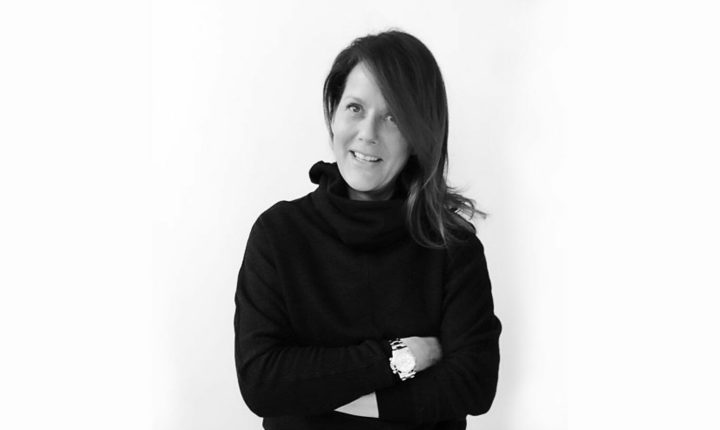 Julie Couture
Artist photographer
"Located in the heart of the Quartier des Spectacles, the Musée d'art contemporain de Montréal is a dynamic, welcoming place that allows us to take advantage of its extensive collection and that offers us major exhibitions. On the cusp of its transformation, it is preparing to undergo a renewal in order to become an essential cultural venue in our much-loved city."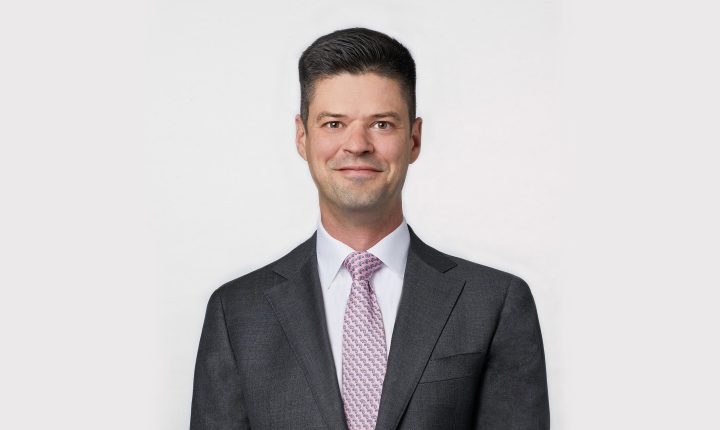 Pascal De Guise
Vice-Chairman of the Board
Partner
Blakes
"For me, the Fondation du MAC is an opportunity to contribute to the development of one of the most important Quebec and Canadian institutions in contemporary art."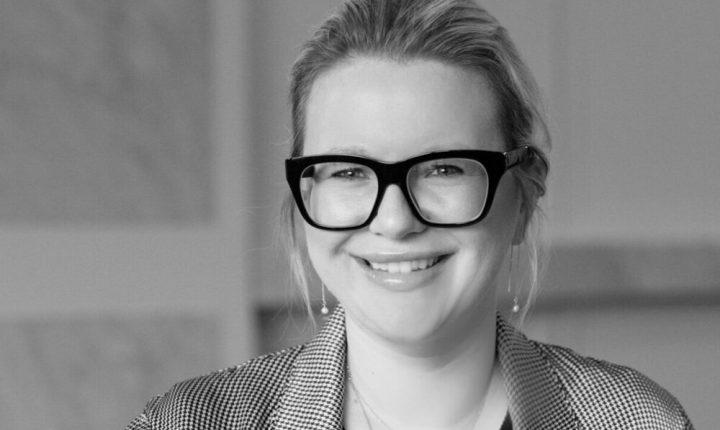 Eva Hartling
President and Founder
The Brand is Female
"Now more than ever, art gives us ways of opening up to the world, staking a claim, exchanging views, erasing the borders between us and challenging the status quo. We are fortunate to benefit from an institution like the MAC, which is dedicated to contemporary art in Montréal and supports the next generation of artists, and it's an honour to be able to be part of it."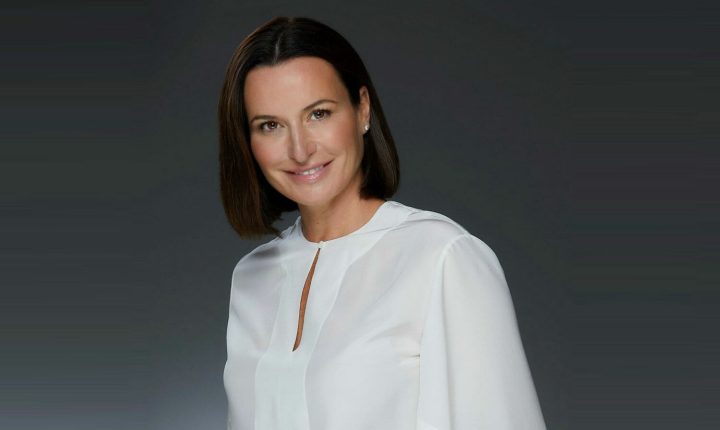 Marie-Josée Simard
Lawyer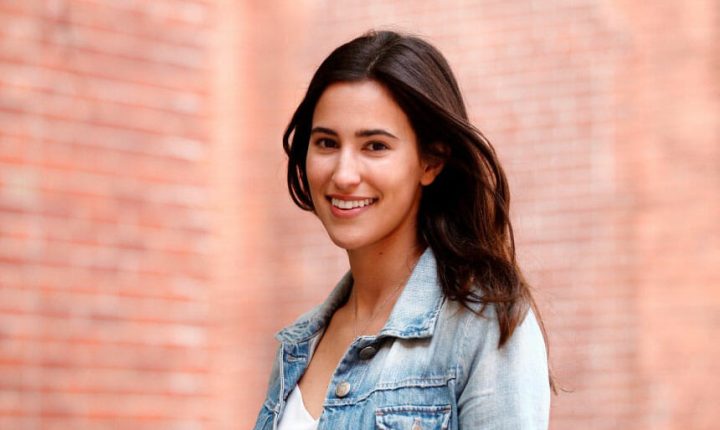 Stefanie Stergiotis
E-commerce Manager
WANT Apothecary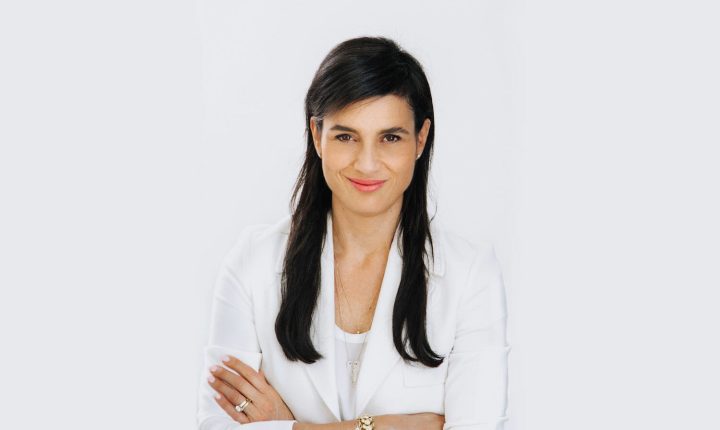 Debbie Zakaib
Executive Director
mmode
"I have been involved in the MAC Foundation for more than 10 years now because I believe that we are privileged to enjoy access to this world-class museum in the heart of Montréal, one that makes current and contemporary art exciting and that celebrates creativity and diversity. Art moves us, makes us laugh, surprises us, shocks us and, always, makes us grow: 'Artists lend us their eyes for us to see the world!"
Contact Us
Address
Fondation du Musée d'art contemporain de Montréal
185 Sainte-Catherine Street West
Montréal, Québec H2X 3X5
Tel.: 514 847-6268
          
Charity registration number : 101835544 RR0001
Foundation Team
Foundation Reports
Available in French only.
Ethics and Privacy
The Fondation du MAC is committed to respecting the privacy and protecting the personal information of donors and partners. Your personal information is stored securely and is never traded or sold to third parties.
The Fondation du MAC has established an information privacy policy (Politique de confidentialité et de protection des renseignements personnels) and a code of ethics (Code d'éthique et de déontologie) for its administrators, volunteers and employees. The Foundation's team of committed and dedicated professionals upholds and complies with both the Code of Ethics and the Donor Bill of Rights established by the Association of Fundraising Professionals (AFP).