Montréal artist David Altmejd, who enjoys an enviable reputation in Europe, is presenting Flux at the Musée d'art moderne de la Ville de Paris until this coming February 1. The exhibition, Altmejd's first French retrospective, has been acclaimed in Europe. In Montréal, all periods in his career will be represented, and the artist will produce some site-specific pieces.
Noteworthy
Exhibition conceived and organized by Paris Musées / Musée d'art moderne de la Ville de Paris and the Musée d'art contemporain de Montréal.
With the support of: The Brant Foundation Art Study Center and Andrea Rosen Gallery, New York.
Presentations:
Musée d'Art moderne de la Ville de Paris: October 10, 2014 to February 1, 2015
MUDAM Luxembourg: March 7 to March 31, 2015
Musée d'art contemporain de Montréal: June 20 to September 13, 2015
Biography
Born in Montréal in 1974, David Altmejd lives and works in New York. After studying visual arts at the Université du Québec à Montréal, where he majored in drawing and painting, he graduated as a sculptor in 1998. Fascinated by biology and science-fiction film, he moved to New York, where he earned an MFA at Columbia University in 2001. Altmejd represented Canada in 2007 at the 52nd Venice Biennale with the installation The Index, and took part in the Istanbul and Whitney Biennials in 2003 and 2004, respectively.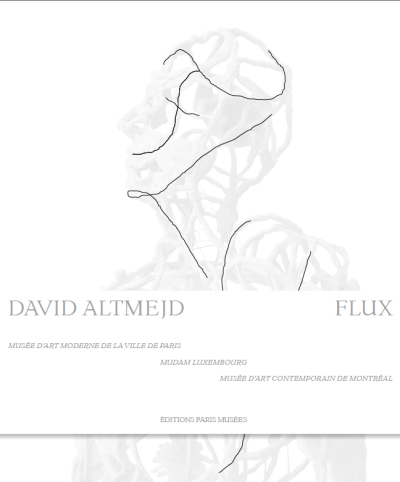 David Altmejd – Flux
François Michaud, Robert Vifian, Louise Déry, David Altmedj, 978-2759602629, 27,3 x 1,4 x 22,9 cm.
$54.95