With no prior knowledge required, this program of activities that is closely related to plastic expression will be full of rich experiences! Guided by a team of art mediators, you will be encouraged to experiment with aspects of the creative process.
Every week, a new visual arts or media activity is offered; subjects, themes, techniques and media vary.
Book early to avoid disappointment!
---
CREATIVE MOMENTS: Free the steps
In conjunction with the exhibition I Want All the Above to Be the Sun by French artist Lili Reynaud-Dewar, this workshop will explore the theme of self-representation. More specifically, sculptural and video works will inspire you to consider the movement of the body and its interaction with the environment. As part of the workshop, images of public spaces in Place Ville Marie around the MAC will be integrated into your compositions, creatively combining drawing and photography.
Workshop in connection with the solo exhibition of Lili Reynaud-Dewar
Saturday 10 June 2023, 1:30 p.m. – 4 p.m.
---
CREATIVE MOMENTS: MARKED BY TIME
This workshop, inspired by Quebec artist Laurence Veri's ceramic artworks, will incite you to create under the theme of the passing of time. By modeling shapes and textures that recall the natural world, you will intuitively explore the characteristics of various materials. Mysterious and fantastical, your compositions will give free reign to interpretation.
A workshop inspired by artworks from the MAC's collection.
Tuesday 30 May 2023, 1:30 p.m. to 4 p.m. or Wednesday 31 May 2023, 1:30 p.m. to 4 p.m.
---
CREATIVE MOMENTS: POINT TO THE SKY
Quebecois artist Ivanhoë Fortier's Tour sublunaire, 1965, is a sculpture created with intertwining, cut-out steel pieces.  After observing the work's formal characteristics, you will create a personalized assemblage composed of positive and negative spaces, revealing an array of metallic coloured surfaces.
A workshop inspired by an artwork from the MAC's collection.
Tuesday 6 June 2023, 1:30 p.m. to 4 p.m. or Wednesday 7 June 2023, 1:30 p.m. to 4 p.m.
---
Additional information
On the day of the activity, arrive early and visit the exhibition for free (upon presentation of your online ticket for admission to the workshop).
Price(s) :
Regular adult: 15 $
Adult MACarte member: 10 $
FADOQ members: 10 $
Limit of 25 participants per workshop.
Information: 514 847-6253 or by e-mail
Partner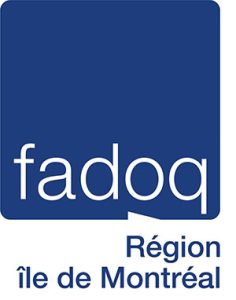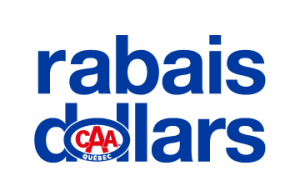 ---
Past activities
CREATIVE MOMENTS: BLANK PAGE ON BLACK BACKGROUND
Step out of your bubble and take part in an adventure where humour and sarcasm collide. Influenced by the world of comics, you will discover an artwork by artist Walter Scott in which the trials and tribulations that artists may face are cynically addressed. During the workshop, we will share tips and strategies for drawing and scripting an illustrated story that make you think outside the box. 
A workshop inspired by the artwork Open Ended / Painted Shut, 2022, by Walter Scott, presented at the MAC.
Tuesday 7 February 2023, 1:30 p.m. to 4 p.m. or Wednesday 8 February 2023, 1:30 p.m. to 4 p.m.
CREATIVE MOMENTS: SQUARES IN STEREO
Two newly commissioned video installations by Montréal artist Nelson Henricks will spark our discussions and creative explorations. In addition to the exhibition, a selection of 15 Screen Tests created by Andy Warhol between 1964 and 1966 will also serve as a source of inspiration. During these two workshops, various themes will be addressed: the perception of colour and sound, musicality and different subjects taken from art history.
A series of two workshops inspired by the exhibition. Each workshop can be booked separately.
Workshop 1: Pigmented rhythms
Tuesday 14 February 2023, 1:30 p.m. to 4 p.m.* or Wednesday 15 February 2023, 1:30 p.m. to 4 p.m.*
*On this date, a visit of the exhibition will precede the workshop.
Workshop 2: Vibrant portraits
Tuesday 21 February 2023, 1:30 p.m. to 4 p.m. or Wednesday 22 February 2023, 1:30 p.m. to 4 p.m.