The exhibition Laurent Grasso: Uraniborg, co-produced by the Musée d'art contemporain de Montréal and the Jeu de Paume in Paris, offers a unique foray into space and time.
Videos, paintings from the Studies into the Past series, drawings, neons, objects and sculptures cohabit in a presentation conceived by the artist as a work in itself.  Here, Grasso continues his exploration of space and temporality as he seeks to create what he calls a "false historical memory." In this in-between place where true and false intermingle, the all-pervading observation of the sky underlies a broader examination of seeing, watching and surveillance, at the same time as it opens up a path to possible worlds.
---
This exhibition is coproduced by the Jeu de Paume, Paris, and the Musée d'art contemporain de Montréal.
Curator(s)
Marie Fraser, Marta Gili and Laurent Grasso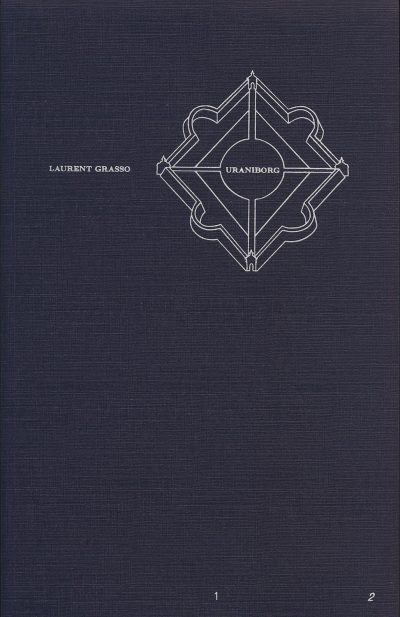 Laurent Grasso
Marie Fraser, Marta Gili, Hélène Meisel, Sébastien Pluot, Mathilde Roman, May 2012, 978-2-0812-821-48, 192 pages, 100 ill. 10,5 x 6,5 in softcover.
$46.50