A secret whisper spreads, announcing an enigmatic and glamorous night. On September 30th, the Fondation du MAC invites you to step through the doors of the temporary club: PALACE, located at Arsenal art contemporain.
This exclusive venue, hidden from the eyes of the world, reveals itself only to you for one evening. Its name: PALACE. The atmosphere is electric, creating a night where reality blurs and the impossible becomes possible. A unique experience awaits you, blending the ambiance of a trendy club with mysterious revelations of blacklight.
Step through the doors of PALACE and let yourself be surprised. Immerse yourself in a universe where art merges with madness, where boldness is celebrated, and where exuberance becomes the norm. Reserve your spot now and join this exclusive club.
Mystery calls you; excitement overwhelms you. PALACE will soon open its doors. Dare to live the extraordinary!
Dress code:
Evening formal attire
Chic and crazy
Committee:
Marie-Josée Simard, Chair of the Committee
Elizabeth Camiré
Violette Cohen
Josée Dufresne
Sara Joli-Cœur
François Lachance
Stéphanie Larivière
Patricia Lemaire
Cathy Samson
RSVP
[email protected]
514 847-6251
Honorary Co-Presidents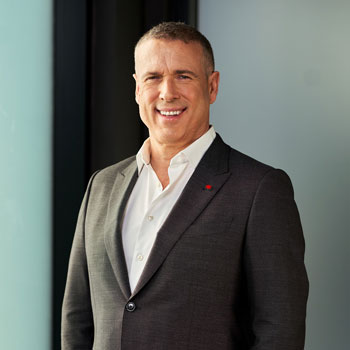 Éric Bujold, Chief Customer Relations Officer, National Bank of Canada
Éric Bujold's Bio
As the Chief Customer Relations Officer of National Bank, Éric provides hands-on leadership to clients, as well as to business and philanthropic communities in Quebec and Canada. A mobilizer, visionary, and passionate about art in all its forms, he has been instrumental in numerous important initiatives at the Bank for over 27 years. Among them is the creation of Private Banking 1859, which ranks among the top private banks in Canada. Éric actively involves himself in several causes and events, as he firmly believes in the importance of societal well-being.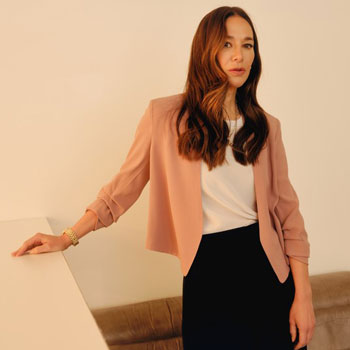 Jade Raymond, President and Founder, Haven Studios
Jade Raymond's Bio
Jade Raymond is President and Founder of Haven Studios which was acquired by Sony Interactive Entertainment in 2022. Jade is best known for helping create the Assassin's Creed and Watch Dogs franchises, founding the Ubisoft Toronto and EA Motive studios, and was Vice President at Google. Passionate about arts and sciences since childhood, Jade joined the games industry as an engineer and has focused her career on driving innovation in action-adventure and online multiplayer games while supporting the advancement of women and youth by volunteering on boards such as C2 Montreal, WIFT and the AIAS.
A recognized pioneer of the video game industry, Jade received the New York Video Game Critics Circle Legend Award, as well as the Pioneer Award at the Guggenheim Museum Games Festival. Jade was named to the Variety Magazine list of the top 500 most influential business leaders shaping entertainment in 2018 and 2019 and was #1 on the list of Canadian Gaming Tycoons on the Macleans Power List 2023.
Partners