Facing the Monumental from Canadian artist Rebecca Belmore is the largest exhibition of her work to date and a major overview of the past 30 years. The rich body of work presented will include sculptures, installations, photography and videos, some of which are based on performances. With boundless beauty, sensitivity and resilience, her work explores our problematic relationships with territory, women's lives, historic events and ongoing violence against Indigenous peoples.
One of Canada's most celebrated and important contemporary artists, Rebecca Belmore started working as a performance artist in the late 1980s. The immediacy and presence of that discipline continue to influence her diverse practice. Themes in her work include conflicts and issues related to climate change, access to water, land use, homelessness, and human migration and displacement. In Facing the Monumental, the artist presents a collection of visceral images exploring the pressing issues of our time.
The exhibition is organized by the Art Gallery of Ontario (AGO) and curated by Wanda Nanibush, Curator of Indigenous Art. The MAC presentation is organized by Lesley Johnstone, Curator and Head of Exhibitions and Education.
The MAC would like to thank Terres en vues, as part of its partnership with festival Présence autochtone (August 4 – 16, 2019). The Museum also thanks its media partners: La Presse and The Gazette.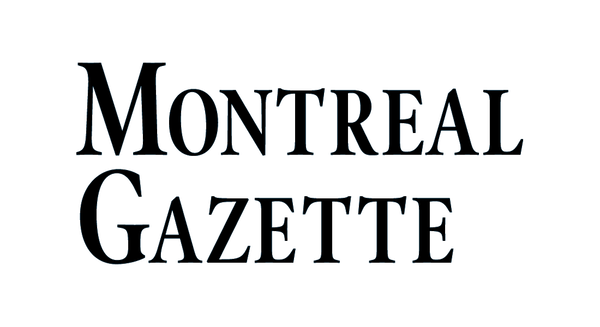 Rebecca Belmore's Wave Sound sculptures encouraged people to pause and listen to the wind and waterways. Listen to soundscapes recorded at the three locations: Lake Minnewanka's shoreline in Banff National Park (Alberta); Lake Superior's ridge at Pukaskwa National Park (Ontario, near Ojibways of the Pic River First Nation); and Green Point's seaside cliffs in Gros Morne National Park (Newfoundland).
 
Three sculptures created using the textures of the distinct rocky surfaces found at these original sites are on view in the exhibition Rebecca Belmore: Facing the Monumental at the MAC.
A member of Lac Seul First Nation (Anishinaabe), Rebecca Belmore is an internationally recognized multidisciplinary artist currently residing in Toronto. Her exhibitions include: Biinjiya'iing Onji (From Inside), documenta 14 (2017); KWE: The Work of Rebecca Belmore, Justina M. Barnicke Gallery, Toronto (2011); Rebecca Belmore: Rising to the Occasion, Vancouver Art Gallery (2008); and Fountain, Venice Biennale (2005). Belmore created three site-specific sculptures entitled Wave Sound (2017) for three Canadian National Parks; Trace (2014) for the Canadian Museum for Human Rights; and Ayum-ee-aawach Oomama-mowan: Speaking to Their Mother, a series of performances presented at various locations across Canada in 1991, 1992, 1996 and 2008. Rebecca Belmore was awarded the prestigious Gershon Iskowitz Prize by the Gershon Iskowitz Foundation in partnership with the Art Gallery of Ontario in 2016; the Governor General's Award in Visual and Media Arts in 2013; the Hnatyshyn Visual Arts Award in 2009; the Jack and Doris Shadbolt Foundation's VIVA Award in 2004; and honorary doctorates from the Emily Carr University of Art and Design (2017) and the Ontario College of Art and Design University (2005).